About Me
Worked at Oracle for a long time....
Accessibility for 15+ years
W3C ARIA and AG working groups
Co-Editor of ARIA Authoring Practices Guide
ARIA 1.0

Reached Recommendation March 2014

ARIA 1.1

Quick...
Close Gaps
Bugfixes

ARIA Modules

Graphics Module
DPUB Module

ARIA 1.2
ARIA 2.0
WAI-ARIA 1.0
< 5 minute intro
Fake Buttons
But What about Keyboard users?
Fake Buttons
But What about Screen Reader users?
Fake Buttons
Need to Expose the "Role" (and any states and properties) for an element
Here this is a "button" or a "push button"
WAI-ARIA Introduction
ARIA defines attributes to convey:
Role

What is this? (e.g. button, tab, treeitem)

States

What condition it is in (e.g. Pressed, disabled)

Properties

Any other information about the item (e.g. position in a set of values)

Name

What is the specific name of the item (e.g. Employee Name)
Landmark roles
banner
complementary
contentinfo
form
main
navigation
search
Document structure roles
article
columnheader
definition
directory
document
group
heading
img
list
listitem
math
note
presentation
region
row
rowheader
separator
toolbar
Standalone widget roles
alert
alertdialog
button
checkbox
dialog
gridcell
link
log
marquee
menuitem
menuitemcheckbox
menuitemradio
option
progressbar
radio
scrollbar
slider
spinbutton
status
tab
tabpanel
textbox
timer
tooltip
treeitem
Composite widget roles
combobox
grid
listbox
menu
menubar
radiogroup
tablist
tree
treegrid
WAI-ARIA 1.0
Was it < 5 minutes?
WAI-ARIA 1.1 - The Easy Stuff
New Roles
role="none"
= role="presentation"
Remember - just like role=presentation, don't use it on anything that takes focus
role="switch"
<div role="switch checkbox" aria-checked="true">
Equivalents to HTML roles
role="term"

dt

role="searchbox"

input[type="search"]

role="figure"

figure
Note - we already had role=definiton in ARIA 1.0
role="feed"
&ltdiv role="feed">
	<article tabindex="-1">Story 1</article>
	<article tabindex="-1">Story 2</article>
	<article tabindex="-1">Story 3</article>
	<article tabindex="-1">Story 4</article>
	
</div>
AT "signals" browser where virtual cursor is.
role="table" , role="cell"
&ltdiv role="table">
  <div role="row">
    <div role="columnheader">Header 1</div>
    <div role="columnheader">Header 2</div>
  </div>
  <div role="row">
    <div role="cell">Cell 1</div>
    <div role="cell">Cell 2</div>
  </div>
</div>
And some new Properties
Also - new magic value of aria-colcount, aria-rowcount & aria-setsize of -1
Comboboxes
Trees, Dialogs, Grid or Listbox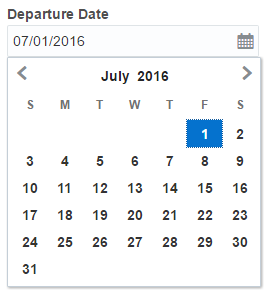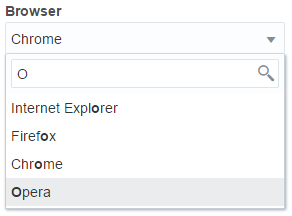 CAUTION: Changes are more complex than this
Recommend to read Authoring practices guide carefully.
Also - Bryan Garaventa has an excellent Blog on this subject
aria-roledescription
More specific version of a common widget
A "new" widget without any known convention for how to operate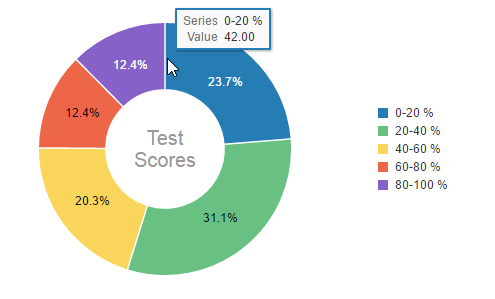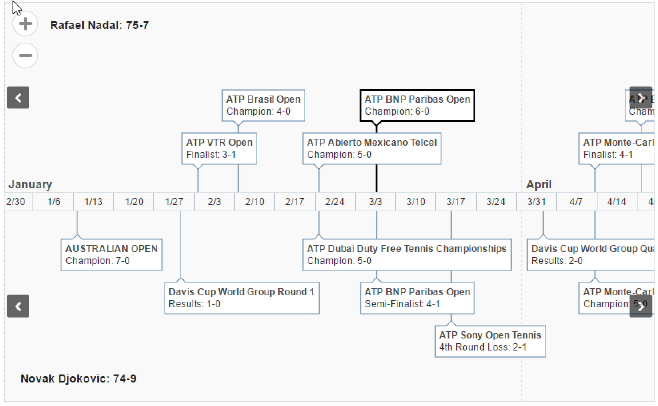 <del>role=application<del>
<ins>role=region</ins>
aria-errormessage

aria-modal
Allows to specify that a dialog is modal or not modal.
A well behaving screen reader will "hide" the rest of the content on the page if modal
FF45 + JAWS18
VO + Safari(iOS10)
aria-keyshortcuts
Allows to specify what are the shortcut to navigate to or activate something
Doesn't actually implement the shortcut
aria-current
specifies that this is the current "thing" in the superset of "things"
Chrome (windows, linux), Webkit (MacOS, iOS), JAWS18
https://ljwatson.github.io/design-patterns/aria-current/
Some other miscellaneous changes
aria-activedescendent - on more roles and no longer has to be a descendent
aria-details
aria-placeholder
aria-haspopup - new values specifying what type of popup
aria-readonly, aria-orientation, aria-posinset, aria-setsize (on more roles)
aria-grabbed, aria-dropeffect, (aria-describedat)
Modules
Graphics
Digital Publishing
ARIA 1.2
ARIA 2.0?
Design Patterns
Other stuff....
Authoring Practices Guide (APG)
Strip out old content
Review all the Design Patterns
Create Hosted (vanilla) examples for all design patterns (help needed!!)
Review and re-write all old content.
Authoring Practices Guide (APG)
How can you help?
Create Example code
Log Issues
Submit PRs for open issues
All on github https://github.com/w3c/aria-practices
Please look in Editor's Draft before logging issues
APG Target Dates
Target: all required patterns complete when ARIA 1.1 goes to PR
6 months after PR: all patterns which were in previous versions re-added